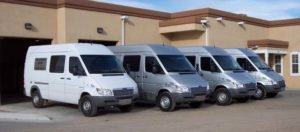 In 2013, Art Delivery Service and Ancient City Art Crating merged to form Santa Fe's premier provider of services to the art community.  Combining our over 43 years of experience, we now offer the finest crating, packing, custom box building and installation services along with hand delivery of paintings, sculpture, pottery, antiques at surprisingly affordable rates.
We provide door-to-door hand delivery nationally using our fleet of customized vehicles and trained professional drivers.
We also provide custom box building, museum quality wood crates, and worldwide shipping services. We can assist you with the packing of estate and large collections for moving or storage.